Victory for NJ Service Workers!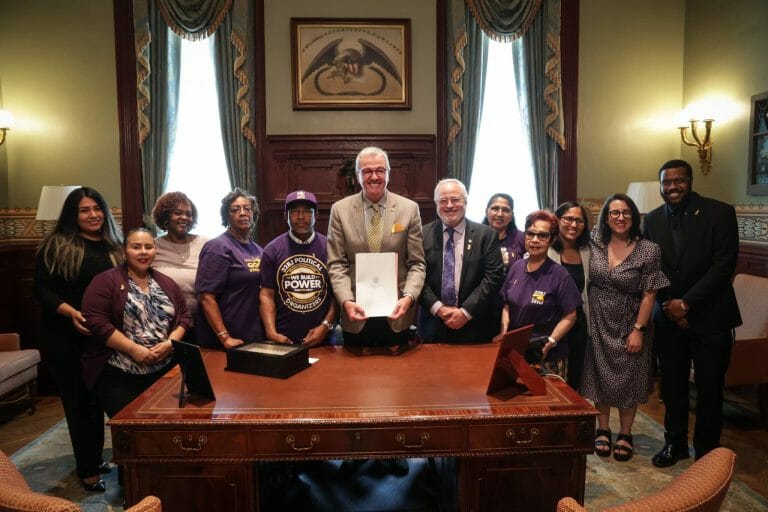 After 18 months of work by 32BJ members – including lobbying at the State House in Trenton, sending over 3,000 signed postcards to elected officials, rallying on the steps of the NJ State Legislators' offices, and making countless calls to our Assembly Members and Senators – we won! Governor Murphy signed the NJ Service Worker Retention bill into law.
As of October 24, 2023, this new law provides job protections for service workers like you. In the event that a building owner or company changes, the law requires the new company to offer employment to the service workers already working at the site, and the new company needs to keep these workers for at least 60 days.
Para Español, seleccione el lenguaje en el menú superior.